Transfer of Engagement
*UPDATE*
Meet at the Hub
You can pop along to the Hub to meet Fiona Murphy, the director of Spire View & other key senior staff and Lesley from TPAS. You can have a chat over a cuppa and cake – Save the date!! Thursday 26th January, 2pm – 7.30 pm in the Hub, 174 Roystonhill, G21 2LG The Hub is fully accessible for anyone with mobility difficulties.
If you use British Sign Language or Polish or Slovac, team members will be at the Hub to speak to you. Your views and the views of Copperworks tenants will form part of the "offer" document.
You can read about everything that has happened and the next steps in Tenant Advisor from TPAS 2.
Following an options appraisal, Copperworks and Spire View Management Committees had agreed that it would be in the best interest of tenants for the two organisations to merge via a 'Transfer of Engagements' from Copperworks to Spire View, followed by a name change for the new combined organisation. Consultation carried out in July 2022 with both sets of tenants indicated general support for a Transfer of Engagements and also allowed us the opportunity to gather views on tenant priorities.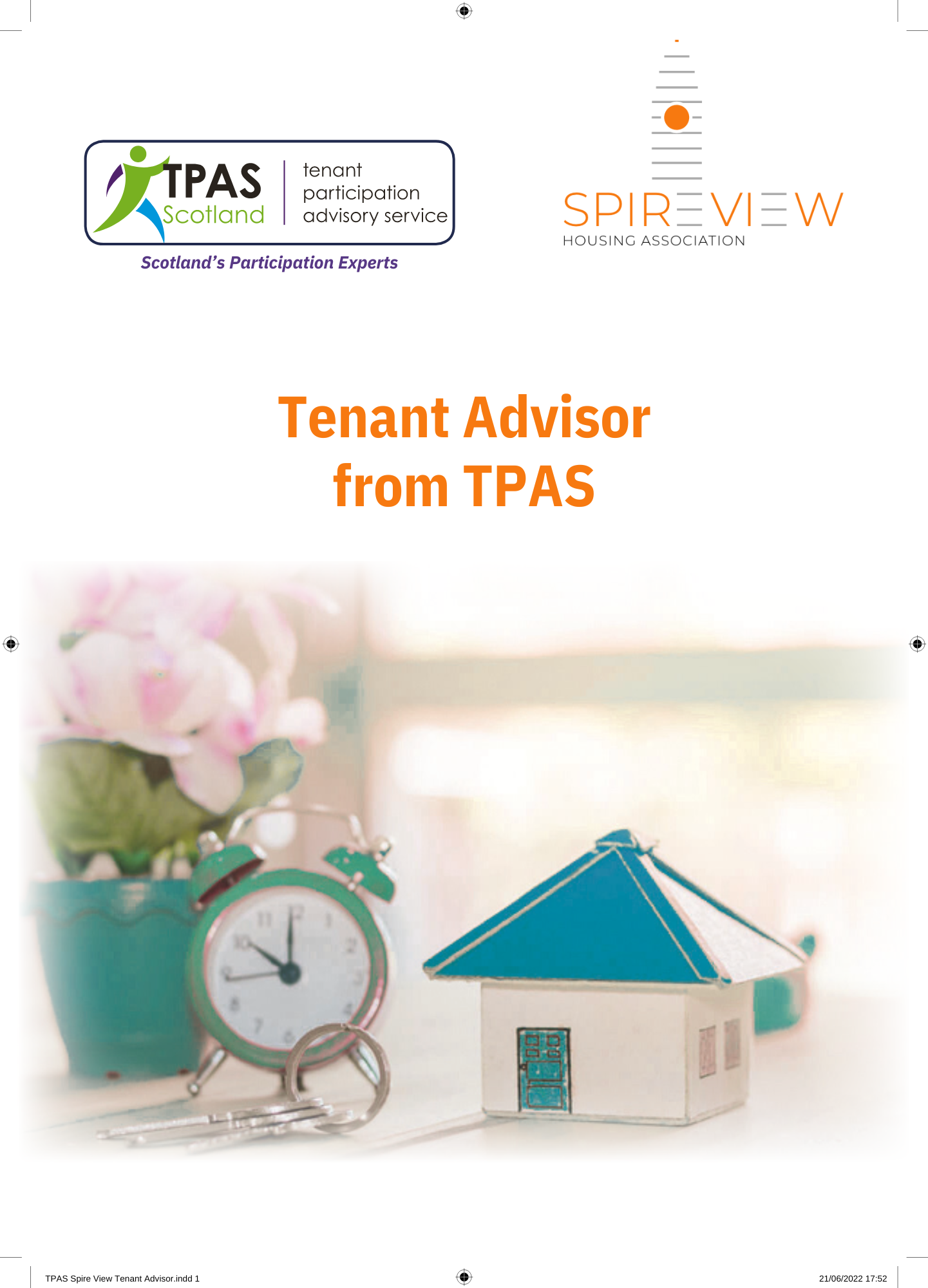 Since the last update, and using the information gathered from the Summer consultation exercise, we have been working hard behind the scenes and an offer from Spire View to Copperworks tenants has been agreed. This offer will include a 3 year rent promise for Copperworks tenants as well as increased investment in homes and the retention of the local office and staff. In addition, Spire View is committed to retaining the Copperworks Tenant Bonus Scheme and extending this to include all existing Spire View tenants. We believe this Transfer of Engagements will result in benefits to both Copperworks and Spire View tenants that would not be possible if the two organisations remained independent.
The transfer will only happen if a majority of Copperworks tenants agree with the proposals and a formal consultation process will take place during January and February 2023. The consultation process will be managed by Lesley Baird on behalf of the Tenant Participation Advisory Service (TPAS) who have been appointed as the Independent Tenant Advisors. Lesley intends to hold drop in sessions, video chats and focus groups meetings. Details of the sessions will be sent to every tenant directly from TPAS.
We realise that you may have questions about the Transfer of Engagements / Merger, and you should feel free to raise these with Lesley at TPAS. Lesley can be contacted by emailing lesley.baird@tpasscotland.org.uk or calling 07768 583 885.
Alternatively, you can contact any member of our staff who will be able to assist you or direct you to the appropriate person.
TPAS will be sending out a newsletter in the New Year giving you more information and opportunities to have your say about the proposals.