National Lottery Community Led Fund
Spire View Housing Association received an award of £149,000 from the National Lottery Community Fund, as a part of the Community Led Fund, made possible by National Lottery Players, that have allowed us to continue to employ our Volunteer Coordinator Angela Fraser, Volunteer Assistant Catriona Donald and Digital Engagement Officer Fiona Mclean.
Due to this award we have been able to continue our digital classes at Roystonhill Community Hub, offering support to everyone in the local community, and have been able to continue to support and recruit volunteers around the area with the goal of increasing their skills and confidence.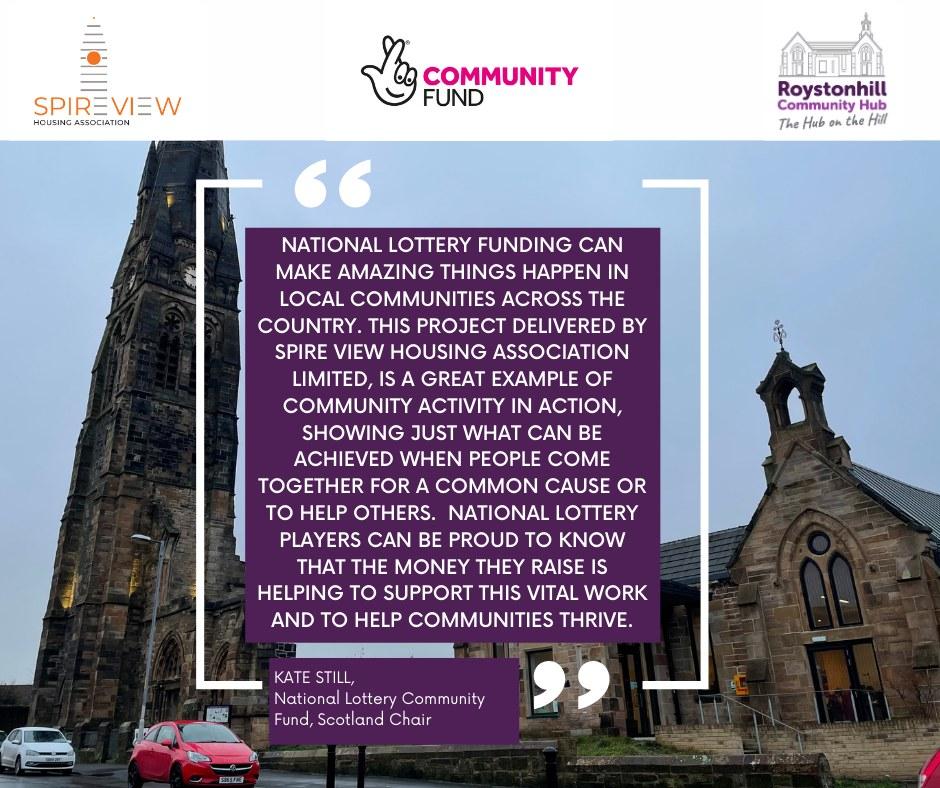 Angie, Catriona and Fiona provide vital work for our community and we are so grateful that we can keep them based at Roystonhill Community Hub providing this.
Thank you again to the National Lottery Community Fund and the lottery players for allowing this award to be possible.
If you would like to find out more about Roystonhill Community Hub you can check out the website or their Facebook and Twitter pages:
https://www.roystonhillcommunityhub.org.uk/
https://www.facebook.com/profile.php?id=100064805678436
https://twitter.com/RoystonhillCH
If you are curious about the different work that Angie, Catriona and Fiona get up to and the different work that has happened at Roystonhill Community Hub in the past you can check out the fantastic documentary Catriona Donald created based around the Royston COVID Response Group, which can be found on YouTube: https://www.youtube.com/watch?v=GhbSEVII3RE